I like to focus on connection, and avoid adhesives whenever possible. The client had an existing shelf in the custom cabinetry, and wanted an elegant solution to display his wine. Keeping with the client's clean aesthetic, I chose to use a smoked acrylic for the shelves, with a frosted acrylic back panel to allow it to be backlit in the future. My goal was to have the pieces slide in place and lock the final product together without using glues or fasteners.
Using CAD and a lasercutter, I was able to layout a puzzle of pieces that fit together to form three separate but identical sections to hold 14 bottles of wine each. It can easily be removed and unassembled.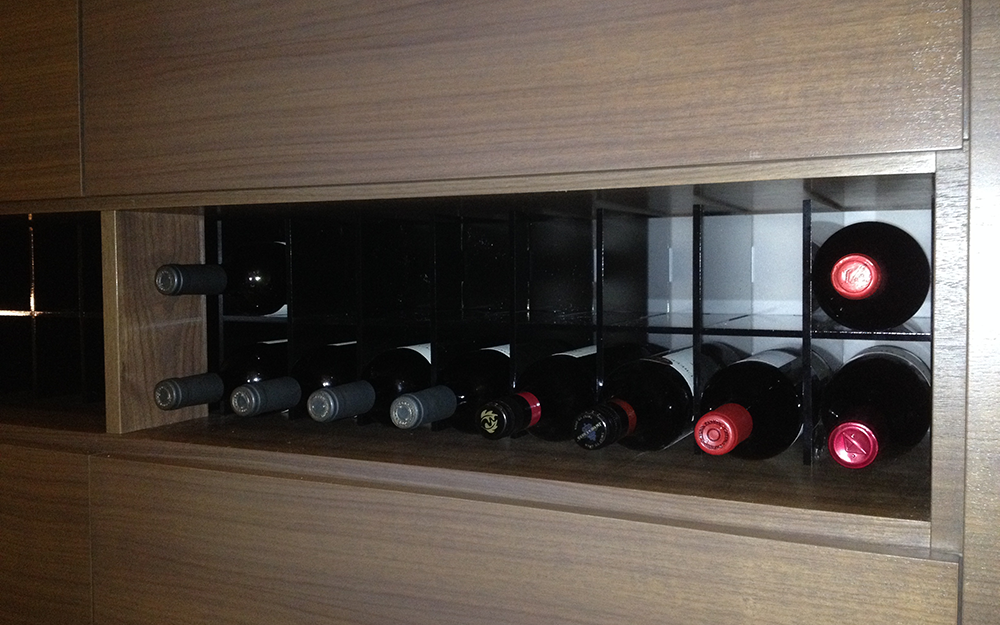 3 identical sections fill the void between cabinets.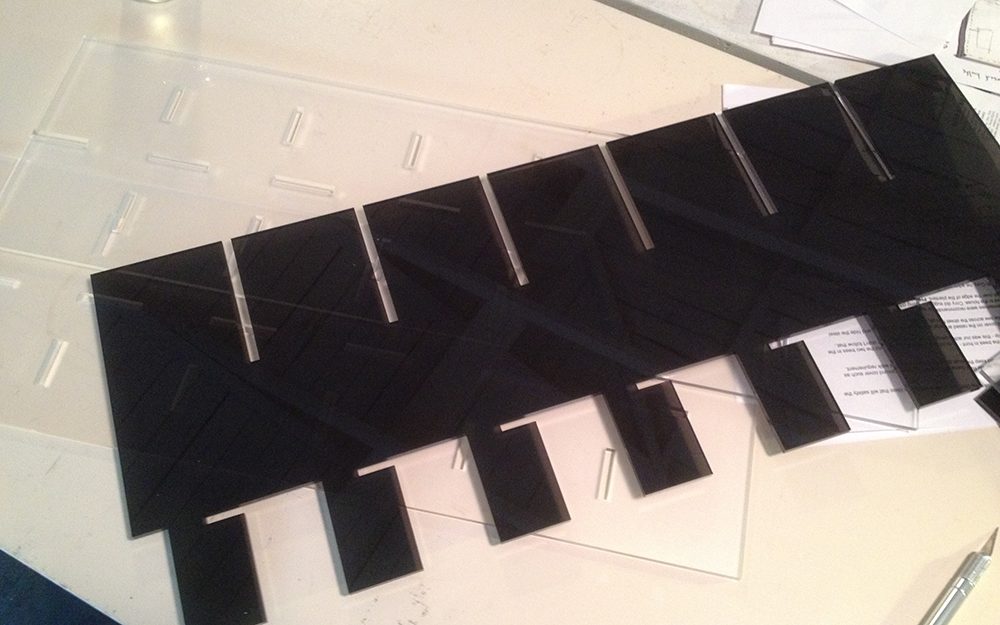 The lasercut panels can easily be flat-packed if needed.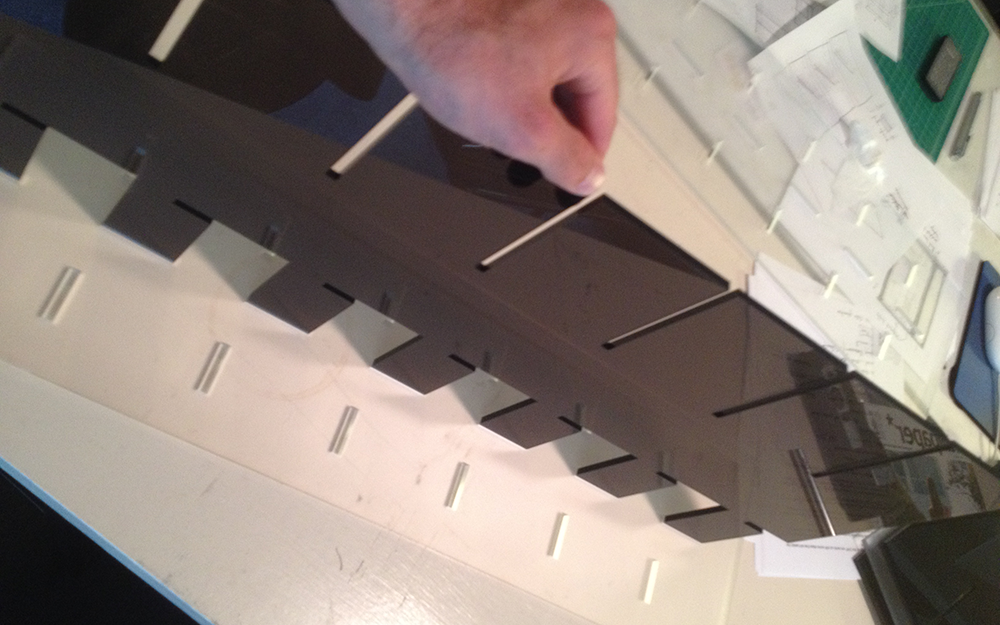 The horizontal shelf slides into the openings on the backpanel.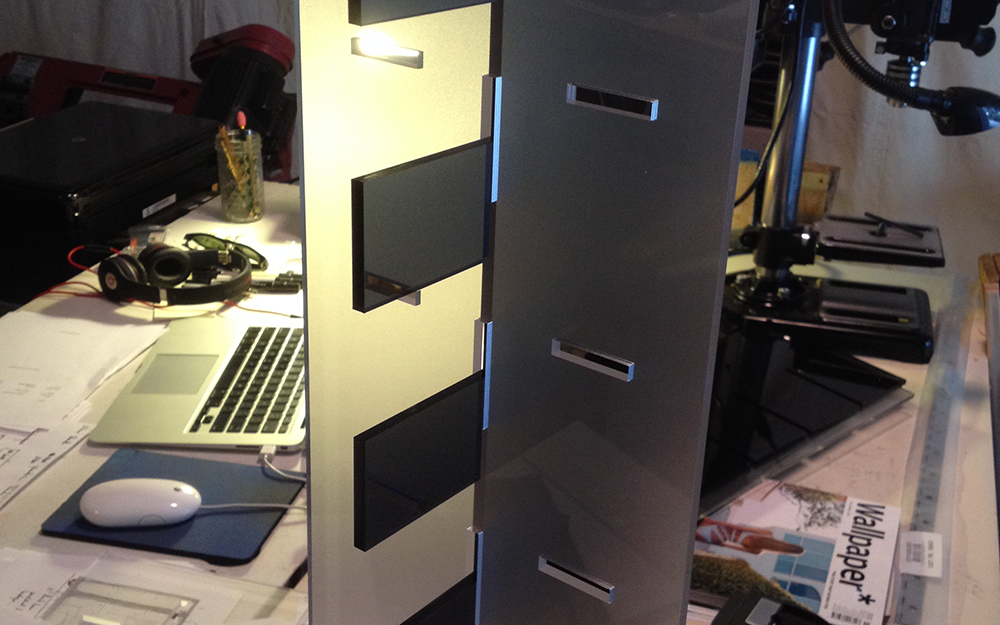 Once inserted, the shelf is moved over to lock in place, aligning the panels.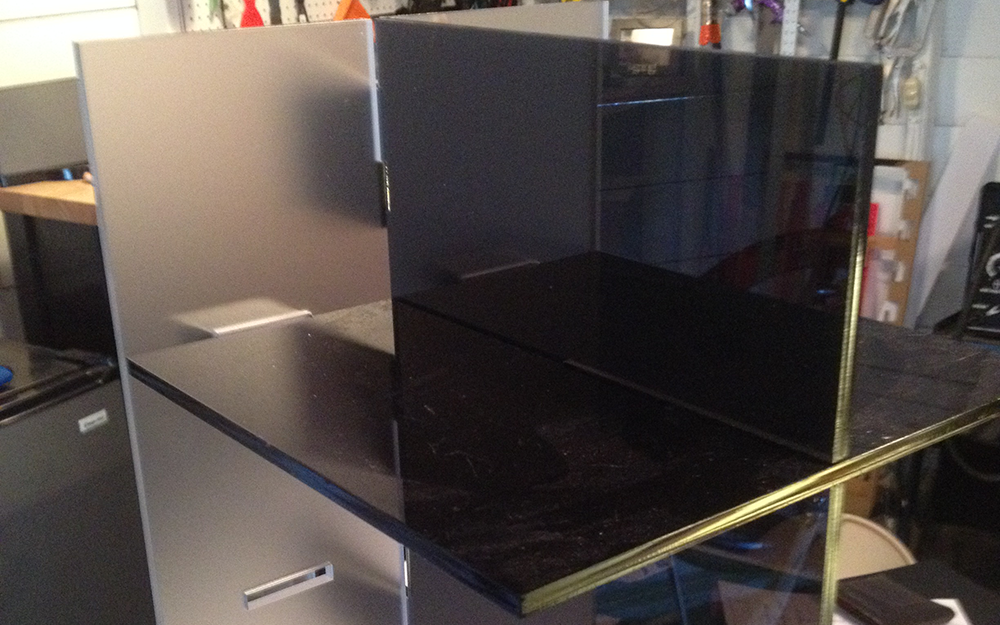 Verticle dividers can then be slid in, providing stability.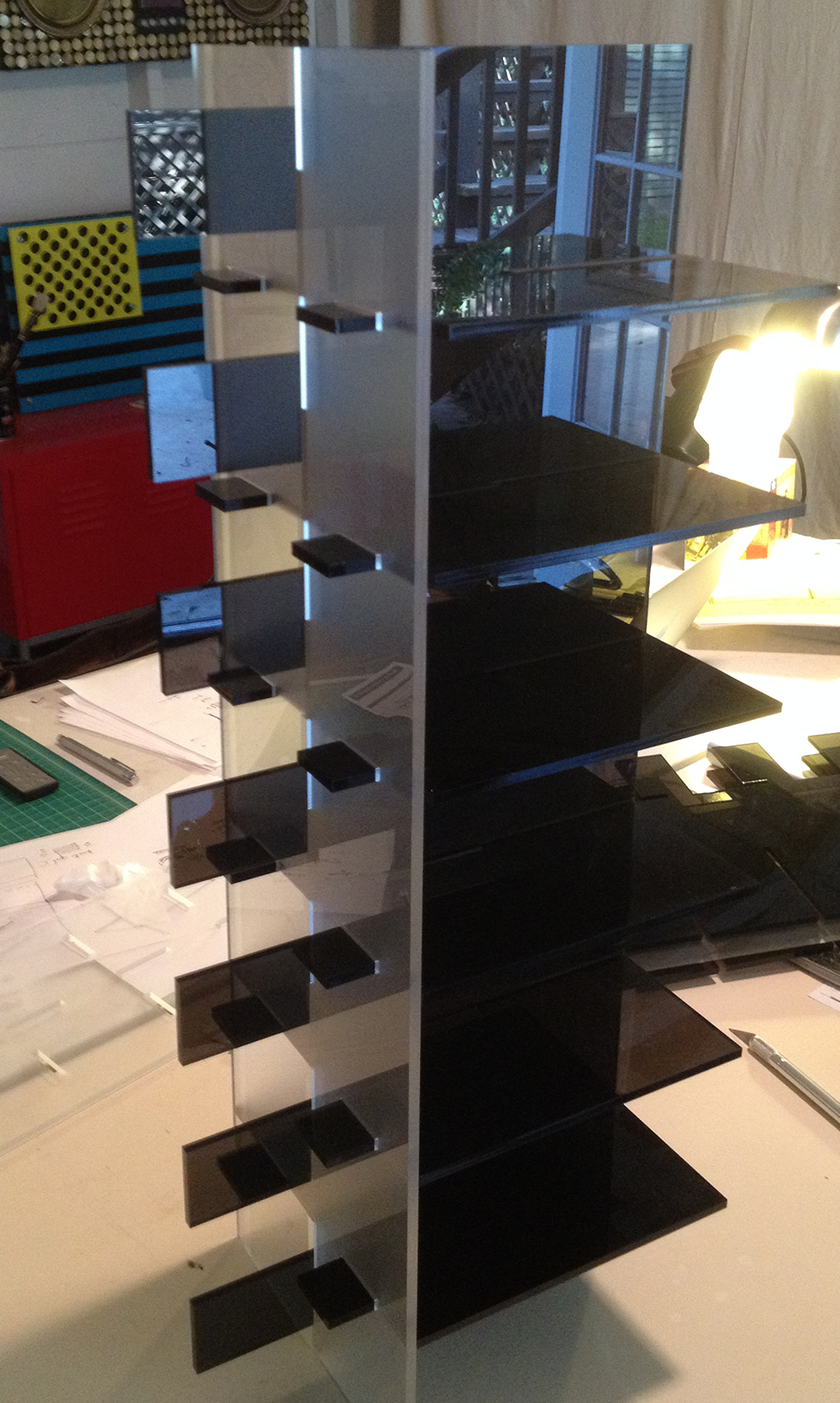 Test assembly with all panels in place.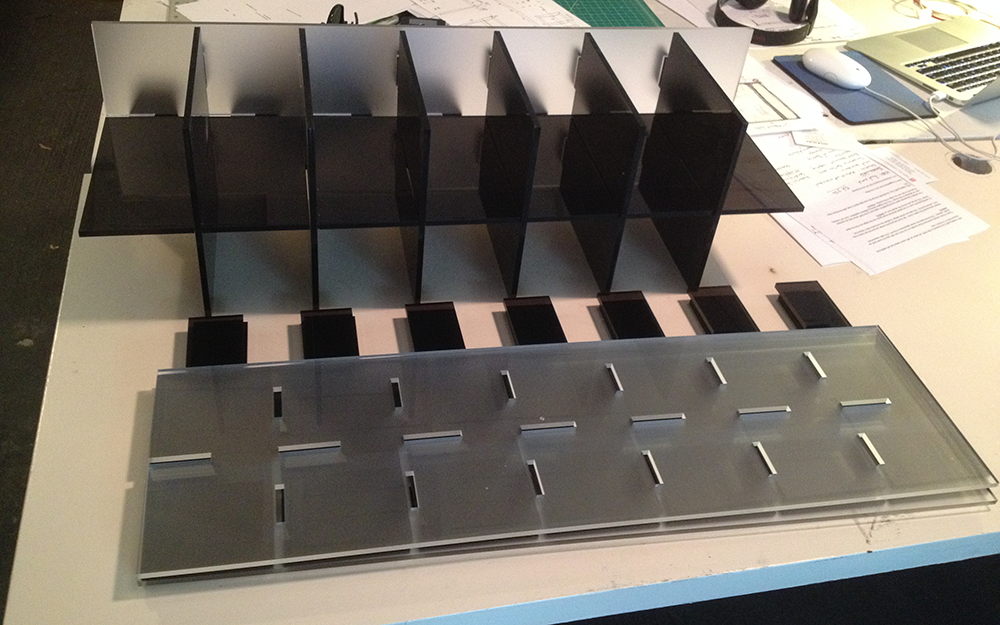 Finished product before installation.