A client approached a colleague and me with an immediate need to furnish a startup environment. The project includes desk space for 3-4 people in the entry room of a former cafe, as well as an conference room layout to accomodate up to 8 people for brainstorming and presentations.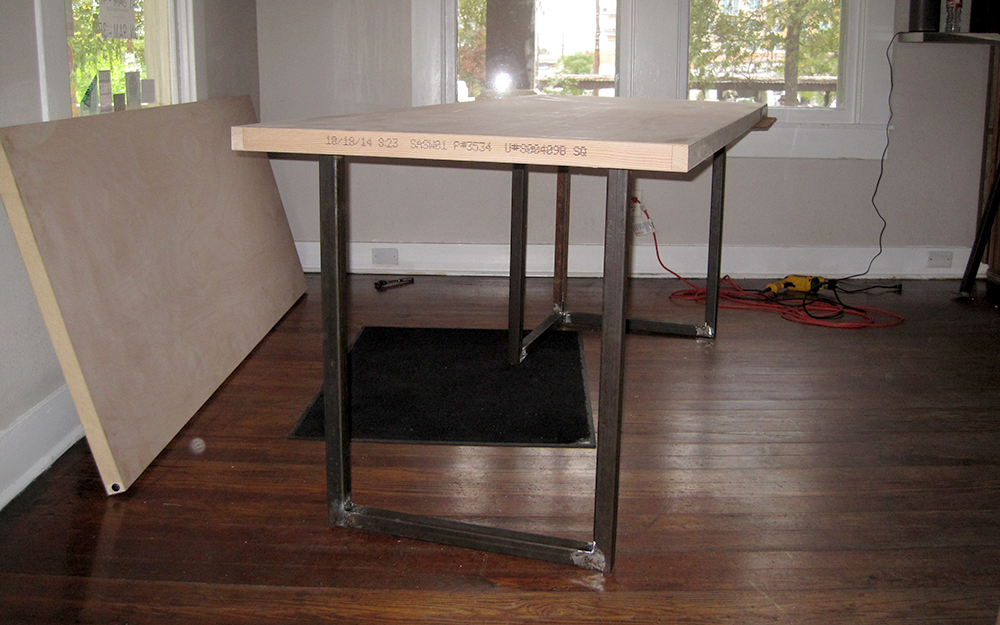 The initial desk had a 24 hour time constraint from start to finish. We chose to use solid core Birch doors for our surfaces, and weld steel frames from 1 1/2" square steel tubing.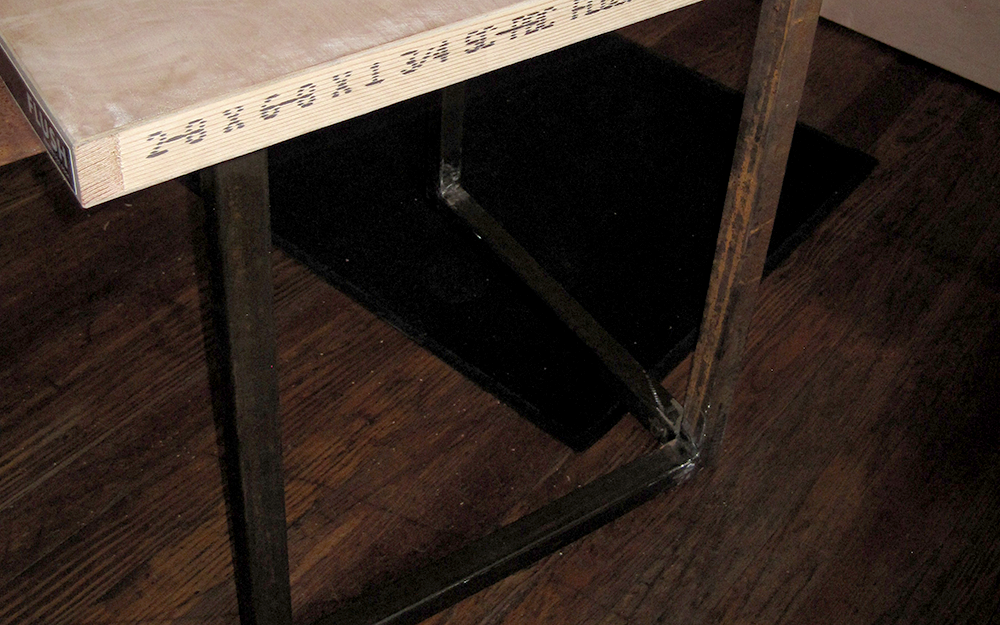 We were able to use materials that our supplier had in stock, which I welded the frames from that evening.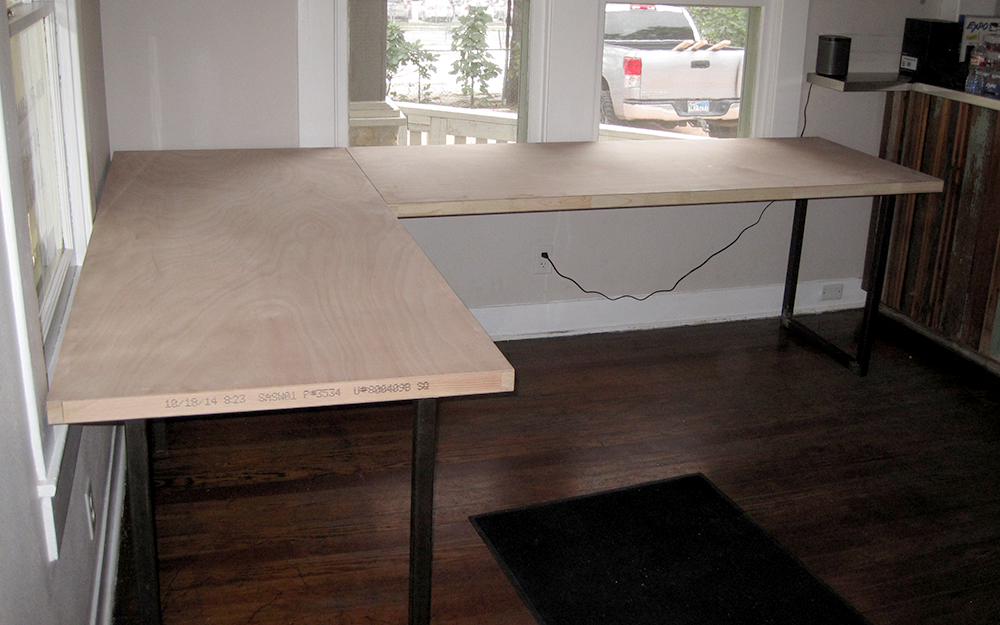 The finished - work station, quick, simple, and cost effective.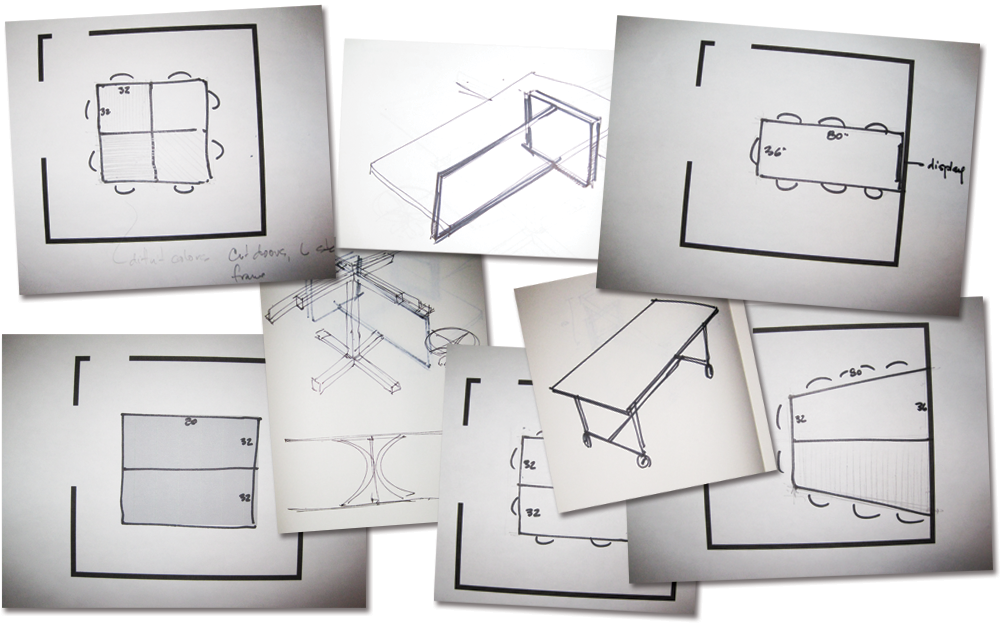 Quick sketches for the layout, and
conference room furniture
.