The client wanted to replace their current cubicles, addressing ergonomic issues that had presented themselves over time with use. The idea was to have a raw, industrial aesthetic, using recycled, and recyclable materials that were inexpensive. There was a need for four private work areas, with the possiblity to reconfigure for special purposes such as large meetings and workshops.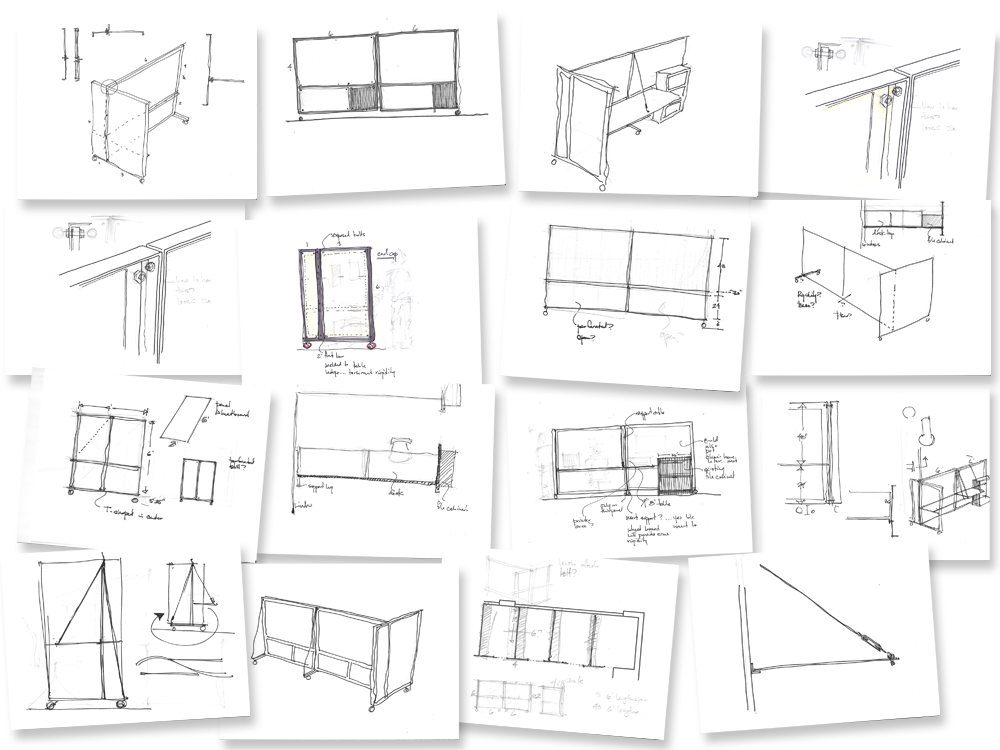 After our second meeting, the design was narrowed down and refined.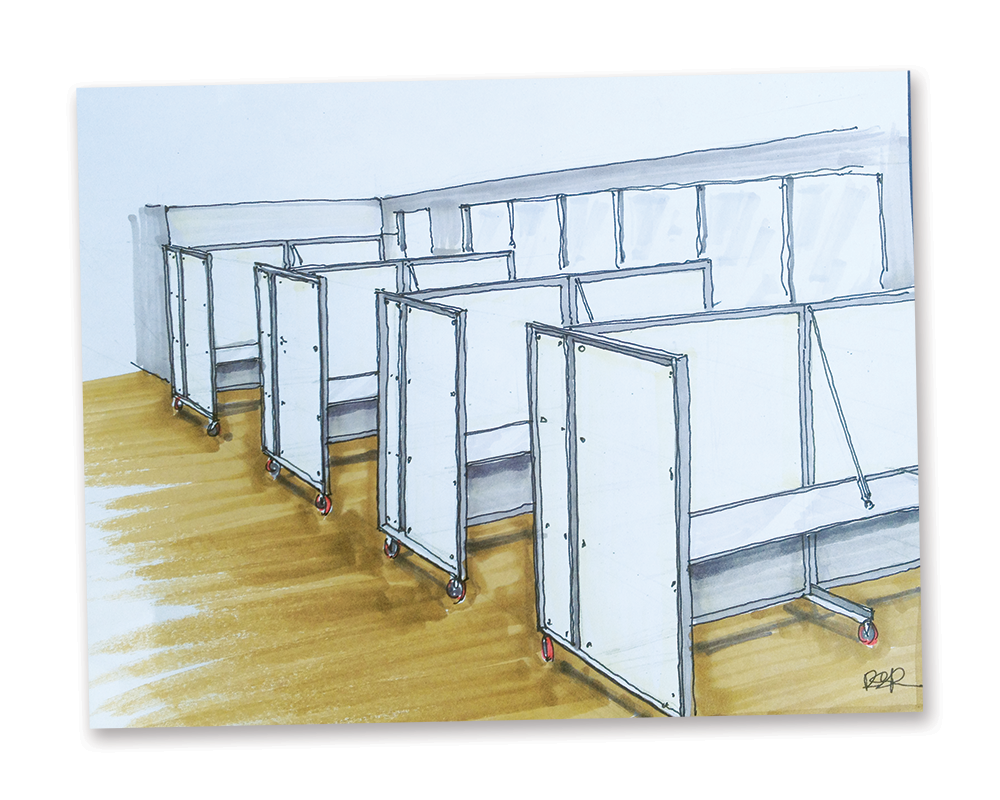 My solution was to weld a simple steel frame, on large red industrial casters. The desktops would be steel, suspended from the frame by cables.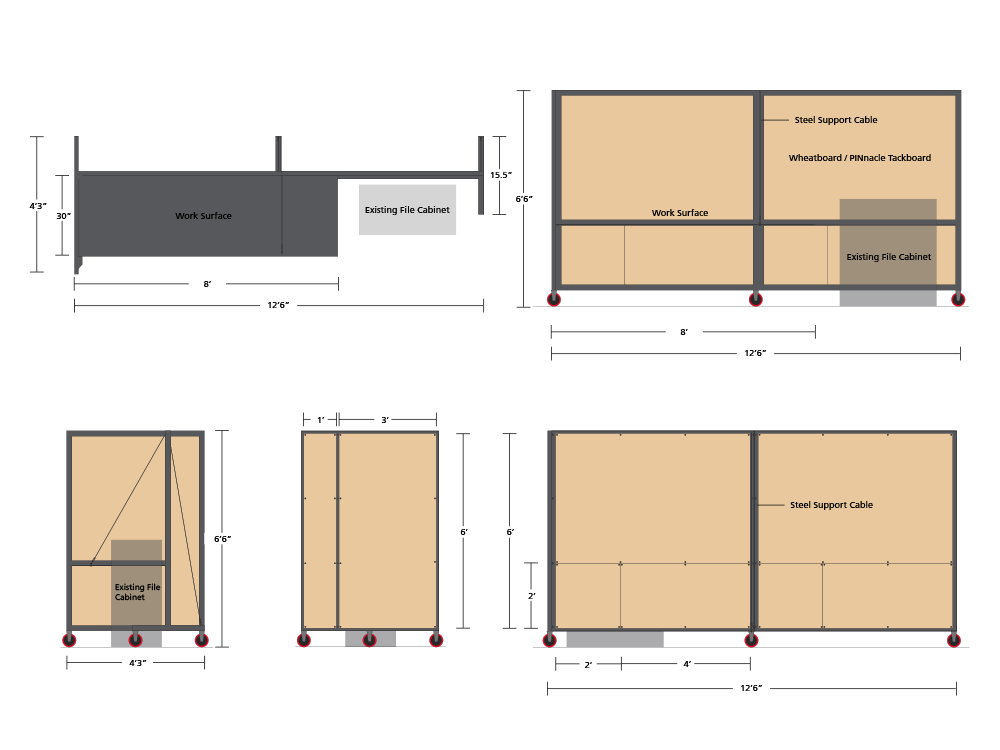 Final design, using tackboard panels for sound deadening between office stations.