This house, built in 1928, had gone through a series of layouts, including until recently, a duplex. When purchased, the house had just gone through a complete renovation, returning it to a single family home, with a post modern aesthetic. The yard had remained untouched, and felt disconnected from the house. The idea was to create a carry some of design language from the interior outside, as well as integrate the owners design aesthetic. We wanted to show that while the exterior construction was essentially the same as it was in 1928, it had been given a fresh new life. We chose to use Cor-Ten steel because of the natural aging process, and materials such as river rock which is commonly used in the area, as well as durable sod to withstand the south Texas climate. The build was completed with collaboration from
ReModern
.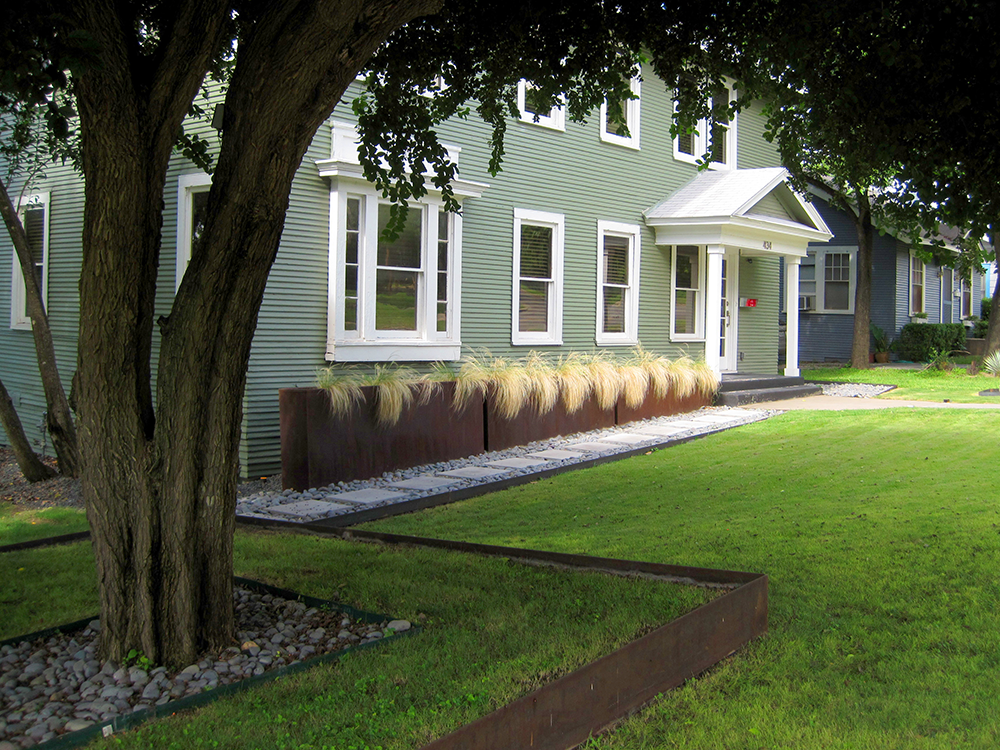 The Cor-Ten planters were designed and built to span the front of the house. Zoysia grass was chosen for its drought tolerant characteristics, and an irrigation system was installed.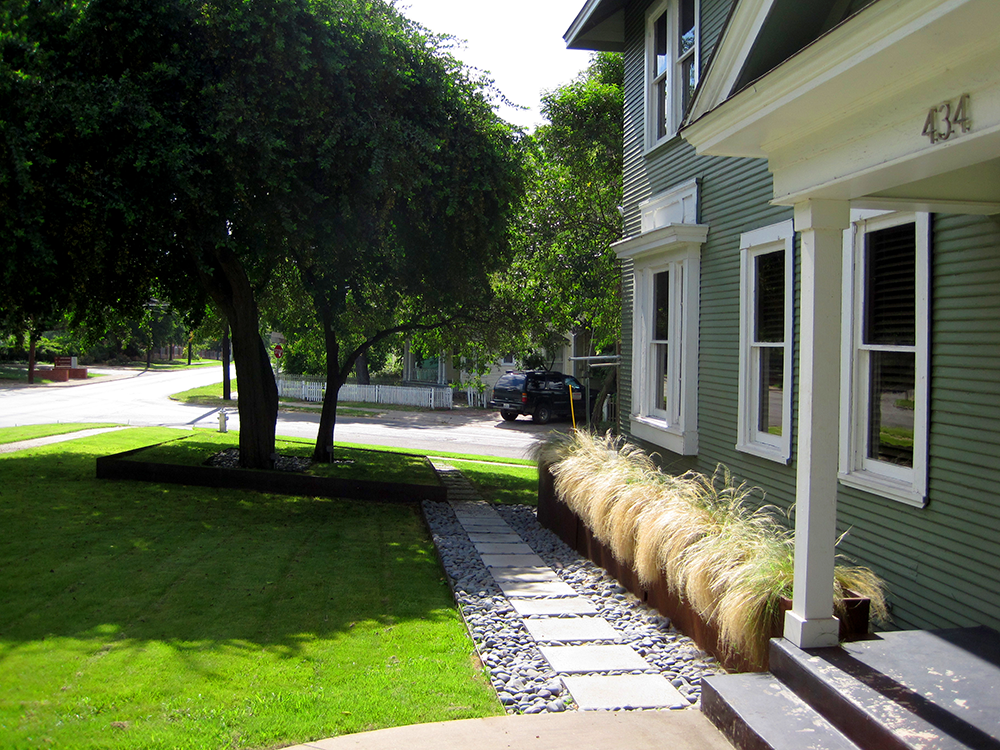 Concrete stepping stones were added in place of the dirt path that had been worn in from years of guests and postal workers crossing the lawn.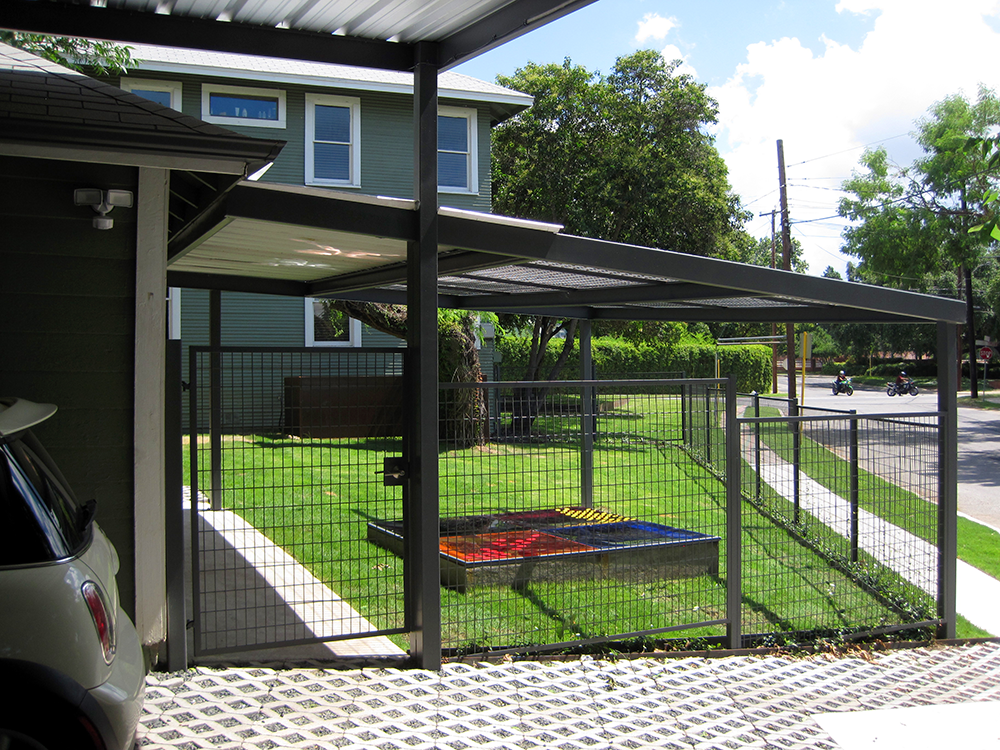 The existing carport was removed, and sodded. An in-ground concrete sandbox was built in its place, and the structure roof was re-purposed with wire mesh to grow ivy for shade.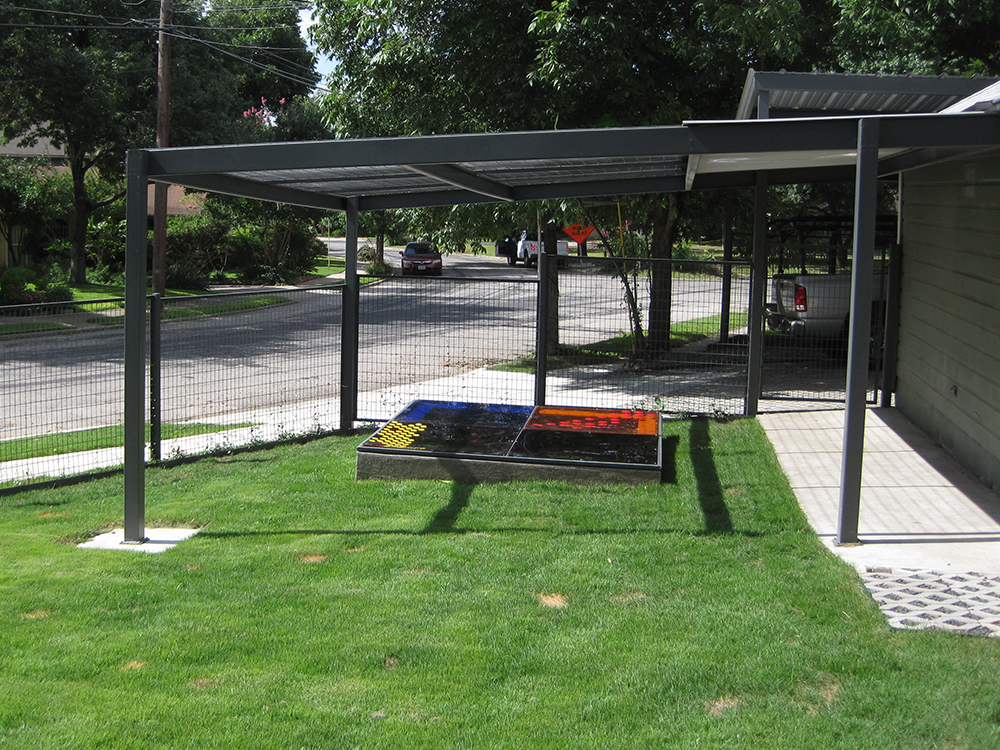 Ivy was planted along the perimeter to grow up the metal fence.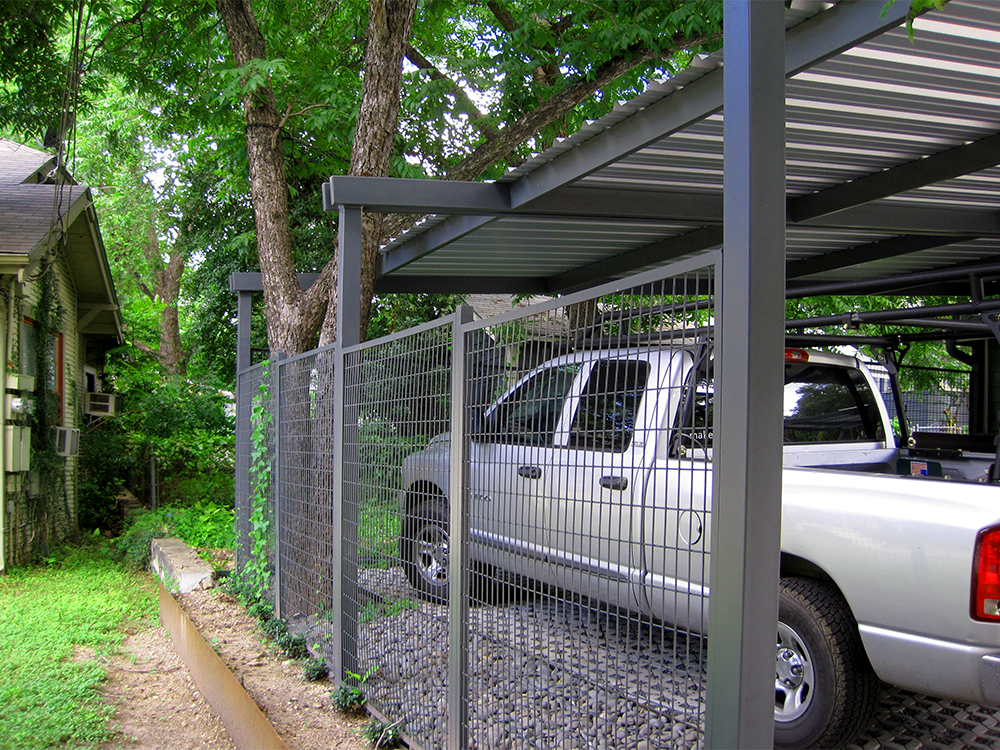 The new three vehicle carport was built in a previously unused side yard, and the new roof structure was built around existing trees and garage structure.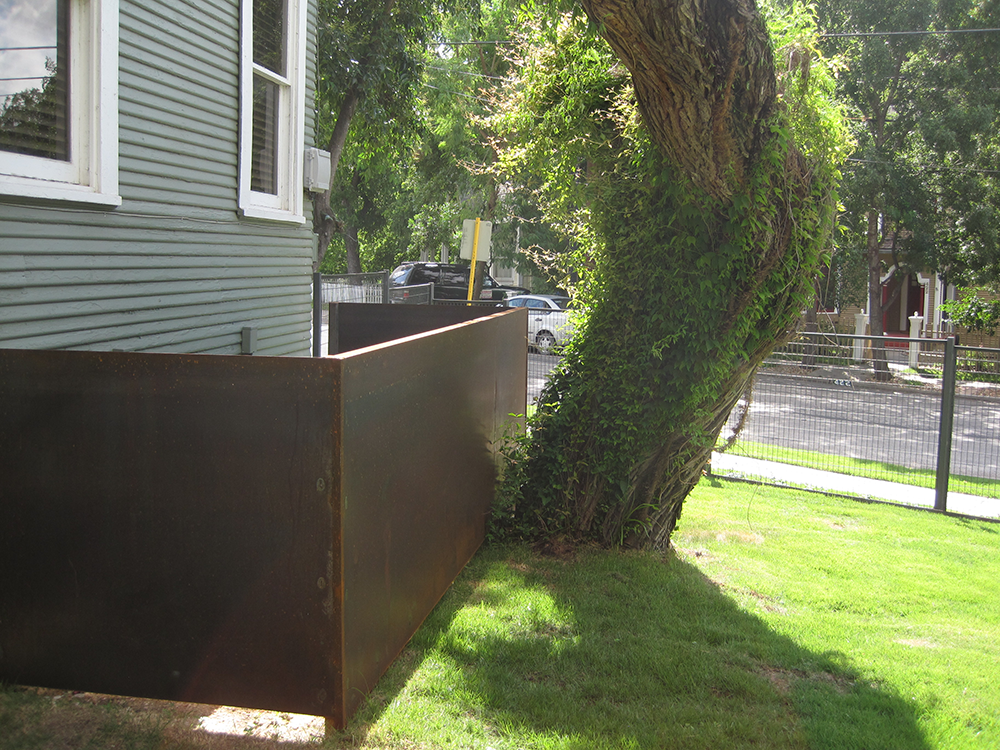 Raw steel was used to hide the freestanding HVAC units.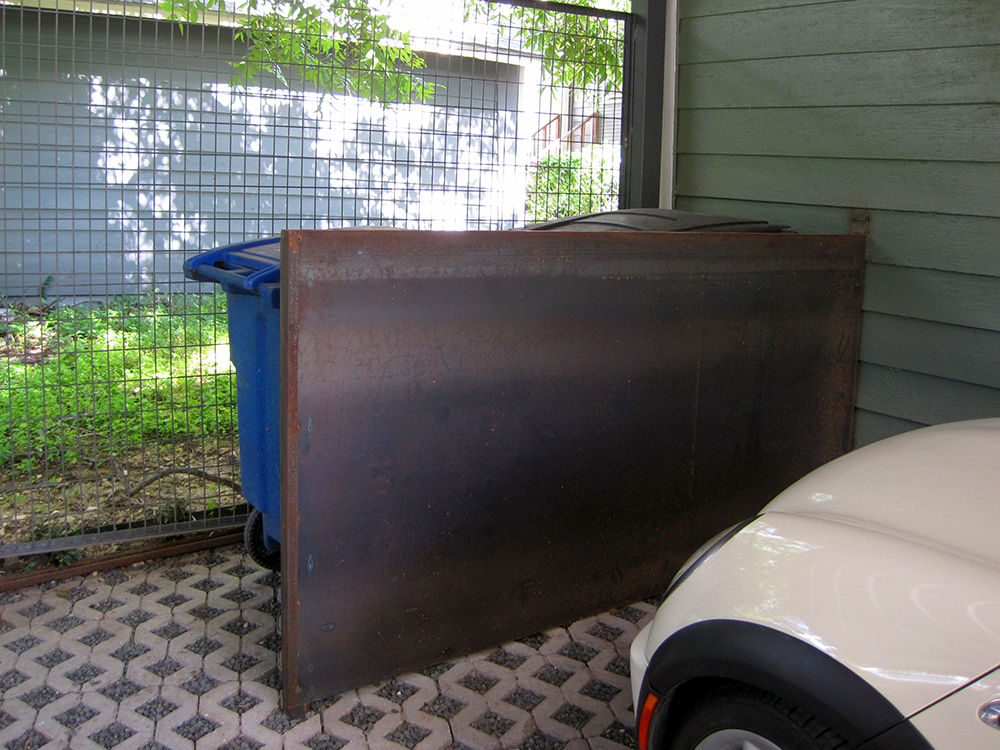 Raw steel was also used for a divider to keep the trash & recycling receptacles out of view.